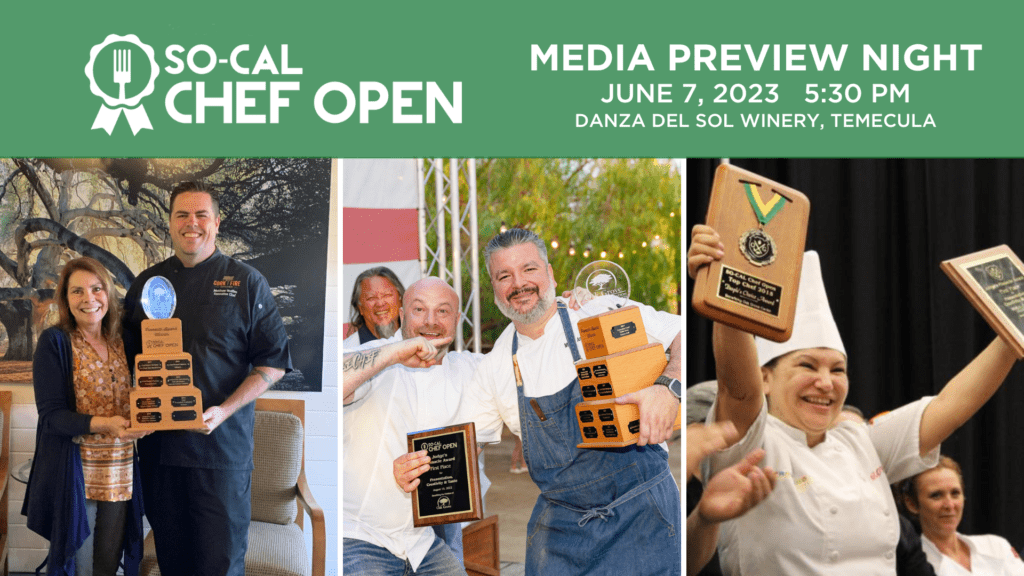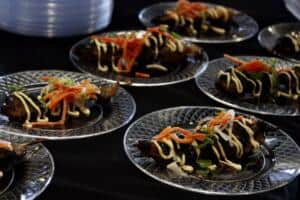 Each year the greatest Chefs in the Valley come together competing for the top honor and all for a great cause.  Join Oak Grove Center for the 16th Annual So-Cal Chef Open on Monday, August 14, 2023 at the beautiful and popular, Peltzer Winery in Temecula.
Past participating Chefs have been featured in several lifestyle magazines, television, local newspapers and received coverage from influential food critics and bloggers.  Growing in popularity and reputation, the Chef Open is a chance to showcase your amazing talent and cuisine Tapas Style to guests, peers, food critics, and media. Selling out the past two years, we anticipate 500 guests in attendance.
Media Preview Night is Wednesday, June 7th from 5:30 – 7:30 PM at Danza del Sol Winery, Temecula. The invitation only media event will provide local media, Food Writers, Bloggers and Sponsors a chance to meet the competing Chefs, taste local cuisine and meet the judges.
Learn more about the Chef Open:
2023 Judging Panel:
Early 2023 Competitors & Participants:
Early 2023 Competitors & Participants:
**Executive Chef Armando Cota
Some Past Competitors & Winners:
 ** Past Award Winners
CONTACT FOR MORE INFORMATION:
Kristi Piatkowski
KristiP@oakgrovecenter.org
Cell: (714) 260-2699
Please follow and like us: