RESIDENTIAL TREATMENT CENTER AND NONPUBLIC SCHOOLS
Founded in 1989, Oak Grove Center is a nonprofit Residential, Education and Treatment Center (with multiple campuses) for at-risk and special needs youth.  Oak Grove's mission is to rebuild the lives of at-risk children and their families through educating, healing, restoring relationships, building character and instilling hope.
Serving more than 800 children and teens each year, Oak Grove offers a wide spectrum of services: residential care, education, wraparound, sports and the arts, programs for autism and independent living, partial hospitalization, outpatient services, addiction recovery and relapse programs, and much more.
Oak Grove is the gold standard of facilities in California having received multiple prized accreditations and licenses.  Oak Grove is licensed by the California Department of Social Services as a Short Term Residential Therapeutic Program (STRTP) and has earned accreditation by the Joint Commission (JCAHO) and Western Association of Schools and Colleges (WASC).
Whether you represent a government agency, a managed care provider, a medical professional, a parent or family member, Oak Grove's admissions staff can help you identify and access the service you need.
[/accordion]↓ Accreditations/Memberships/Licensure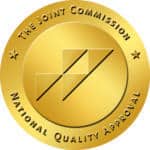 Joint Commission of Accreditation of Healthcare Organizations (

JCAHO

)
California State Department of Education Non-Public School Certification
Western Association of Schools & Colleges (

WASC

)
California Alliance for Children & Families
Licensed by the State Department of Social Services Community Care Licensing Division
[/accordiongroup]
MORE INFO
---
↓ A Message From the CEO
At Oak Grove, we believe in children and their ability to grow, heal, recover and rise above the challenges they face. The mission of Oak Grove is to rebuild the lives of at-risk children and their families through educating, healing, restoring relationships, building character and instilling hope. We believe that the "work we do today builds a better tomorrow" and that this is accomplished through an outstanding school and therapy programs, a talented clinical team, and a dedicated staff that is committed to maintaining a positive, reinforcing, and holistic environment designed to engender change in the lives of children. We believe in a strengths based approach, which means that we look to find what's "working" and to build on that as we work to restore relationships, teach improved coping skills and improve academics. The youth of Oak Grove learn about respect, sportsmanship, teamwork, perseverance and character as they work on improving their education, social skills, family relationships and self-confidence. We have a diverse program that provides many enrichment opportunities in the area of sports, recreation, performing, literary and visual arts, as well as job training and a practical focus on what it takes to be successful in relationships and in life.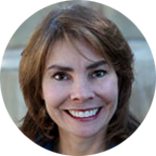 951-677-5599 ext 2259
Chief Executive Officer
↓ Board of Directors
Chairman of the Board
Barry Soper
Author
Vice-Chairman of the Board
Sonya Linden
Business & Life Skills Coach
Secretary
Karen Locklin
COO
The Planners Network, Inc.
Director
Adam Bouvet
Owner
The Mill Restaurant
Director
Hemant Chhatrala
Hotel Hospitality Industry
Owner/President/CEO, Chhatrala Group
Director
Robin Sonsiarie Fuller
Owner/Consultant
MOBI Government Interiors, LLC
Director
BJ Fazeli
Owner
Fazeli Cellars
Director
Jonathan Martin
Axos Bank
Director
Randall A. Powell
Self-Employed
Director
Erika Weitzeil
↓ A Message from our Director of Education
Oak Grove operates two special education nonpublic schools under our umbrella of services – Jack Weaver School, located on the Oak Grove Campus in Murrieta, and Oak Grove at the Ranch, located in Perris. Both serve similar populations and are certified by the California Department of Education. Additionally, both campuses are in the third year of a six-year accreditation by the Western Association of Schools and Colleges (WASC). Jack Weaver serves up to 76 children who reside at the facility as well as 90-100 day students, while The Ranch has a capacity of 60. Each site has a faculty of special education teachers who are either fully credentialed or in credentialing programs, licensed clinical therapists, and a staff of fully-trained and dedicated professional and para-professional support staff. Our Local Education Agencies (LEA) are the Murrieta Valley Unified School District for Jack Weaver, and Val Verde Unified for the Ranch. Both campuses are in full compliance with the state-mandated standards-based curriculum and textbook selection, and offer students a wide range of extracurricular and enrichment activities. Our child-centered schools offer students the opportunity to provide input into various aspects of the program, including developing electives, selecting educational and recreational field trips, and helping to run the Student Government and "Behavior Bucks" reinforcement programs. The program also allows students and staff to develop meaningful relationships that help guide the child through both the good times and rough spots as they work to complete their programs. We see it equally important to enrich the lives of the students, guide them toward recognizing the value of positive interpersonal contact, and understand the benefit of a strong educational foundation.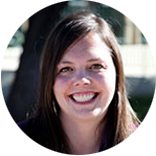 Athene Banche
Director of Education
↓ Our Clinical Team
Dr. Harinder Grewal M.D
Staff Psychiatrist
Dr. Harinder Grewal M.D., a board certified Child and Adolescent Psychiatrist, leads the therapeutic team in its work with children as Oak Grove Center's Medical Director. Dr. Grewal, who has specialized in child and adolescent psychiatry since 1982, maintains a local private practice and is a Primary Investigator on staff of World Wide Research in San Diego. She also provides psychiatric services to two Drug and Lcohol Programs:, Above it All and A better Tomorrow. She has practices in California since 1981, starting at the University of California Medical Center Irvine as Department Chief for the Adolescent Inpatient Care. Dr. Grewal is a spokesperson for pharmaceutical companies such as Bristol Myers Squibb, Pfizer Inc., Astra Zeneca and Johnson and Johnson, in addition to being a CME provider.
Billie Gengler, LCSW
Clinical Director
Billie Gengler, LCSW, has been with Oak Grove since 1999 and has been licensed with the State of California, Board of Behavioral Sciences since 1988. She has extensive previous experience in a diverse variety of fields, including child, adolescent and adult mental health, medical social work, managed care, neuro-rehabilitation, and crisis intervention. Bille is passionate about building strengths not only in her clients, but also the clinical team, and has experience in resiliency building and evidence based practices. She is committed to continuing to provide integrity to the department and to the facility as we strive to provide the best possible clinical expertise to our clients and families. She strives to bring the current best practices to Oak GroveCenter in facilitating ongoing trainings and in-services to all staff of Oak Grove Center. Billie oversees and provides supervision to the Clinical operations in all departments, residential, day treatment, and WRAP.
The Clinical Department is comprised of licensed therapists and registered Interns who work in all departments at Oak Grove, Residential, Day, and WRAP. Our therapist may also act as Case Managers, depending on the program, which means they have the primary role of coordinating the child's care within our system and in the community and to ensure that we provide a well rounded and individualized approach to addressing the complex problems our children face. Our Case Managers/Therapists have extensive experience working with children/adolescents and families in a variety of settings. Their many specialities include, but are not limited to Evidenced Based Practices, Resiliency building Posttraumatic Stress, child abuse and neglect, attachment and trauma related behaviors, Trauma focused CBT, DBT, substance abuse, adoption related issues, mood and anxiety disorders, family reunification, self injurious behavior, obsessive-compulsive behaviors, play therapy, eating disorders, use of music in therapy, Art therapy, Cognitive Behavioral interventions, psychoeducation, parenting training, emancipation education, Aggression Replacement Training, Seeking Safety, psychotic disorders, oppositional and conduct related behaviors, blended families, personality disorders, sexual perpetration and physical disabilities. Depending on the program, and individual needs, our therapists provide case management, individual, family and group therapies.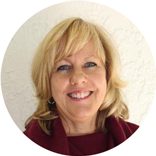 Billie Gengler, LCSW
Clinical Director
Oak Grove Center
951-677-5599 ext 2260
fax 951-698-0461
↓ Oak Grove's History
Over its 28-year history, Oak Grove Center (OGC) has become an increasingly vital and cherished part of California's network of providers of residential and outpatient treatment and education for children with emotional and behavioral challenges. Today, Oak Grove Center is a nonprofit educational and residential center that serves 200 children on three campuses. OGC meets the state of California's highest standards for providing care to at-risk children, and provides California families with a better alternative than sending children out of state to inadequate residential facilities.
Oak Grove Center was founded in 1989 in Murrieta as a 24-hour residential treatment and education facility for children with emotional and behavioral challenges. In 1994 OGC began to accept day students from Riverside County into the nonpublic school. In 1999, OGC began to treat children with autism. We now provide a nonpublic school setting for an additional 80 children and youth that are transported from all over Riverside county, although predominantly the Temecula Valley, the Corona area and North San Diego. We have a second nonpublic school in Perris, Oak Grove at the Ranch, which serves another 50 students. In 2010, we opened Oak Grove in the Desert to provide Wraparound and THRIVE services to youth in the Coachella Valley.
Children come to Oak Grove Center with a variety of psychological, social, emotional, behavioral and academic problems. Because of the dedication of our professional staff and volunteers, and the support of a caring community, Oak Grove has positive outcomes with both children and their families.
↓ Oak Grove's Accomplishments
ORGANIZATIONAL ACCOMPLISHMENTS

2008-2009 Non-Profit of the Year by the Murrieta Chamber or Commerce
Oak Grove is proud of the quality programs and services we provide and we are accredited with The Joint Commission.
Oak Grove Center opened the non-public Jack Weaver School, which was certified to address the educational needs of children receiving care at the Center.
For the past 22 years Oak Grove Center has provided treatment to approximately
4, 200 students, as well as services for their families.
Oak Grove became one of the first 50 

NASA

 Explorer Schools in May of 2005 and remains the only Special Education school in the country to be a 

NASA

 Explorer School (There are now 300 throughout the Nation).
Oak Grove was awarded the Nonprofit Charitable Organization of the Year for 2005 by the Temecula Chamber of Commerce.
In 2005 we began an Arts Program. Small in the beginning, it has continued to flourish. We are proud of the support we have had from families, referral sources and school districts as well as the local community.
The San Diego Department of Education conducted a site review with commendations in March of 2006.
Oak Grove began operating Oak Grove at the Ranch in Perris, a second non-public school in June of 2006.
Jack Weaver School (Oak Grove) achieved the honor of a 6 year accreditation this past March, 2007.
Oak Grove began a Trustee Board in May 2007, made up of community leaders committed to improving the lives of children; this is in addition to adding to the current Governing Board.
In 2007 we began a campaign to raise funds for two new state-of-the-art classroom buildings; this project came in under budget and ahead of schedule.
In 2007 Oak Grove Institute, Inc. re-branded itself as Oak Grove Center for Education, Treatment and the Arts, which better describes the continuum of care and unique creative enrichment programs that define our singular programming.
In May 2008 we dedicated a new building with three classrooms and auxiliary spaces for the education, therapeutic treatment and kinesthetic learning for children with autism.
Angels for Oak Grove, an Auxiliary Group, was formed in May 2007 and has begun assisting with projects, on committees and volunteering with our residents and students
In 2008 we further expanded our Arts program and our youth have won awards for their art work. They have many opportunities to dance, write, sing and in general improve their self-esteem.
Our autism services have continued to grow and have been received very well by the community. In 2010 we became more aware of the need for comprehensive autism services to serve the burgeoning rate of children diagnosed Southern California. In our community alone we have seen an astonishing increase of 315% in Murrieta and 650% in Temecula within the last five years!
We have an on and off-grounds job program as well as a C.I.F. varsity sports program. A dynamic interdisciplinary model is utilized throughout the program. 

CIF

 sports include basketball, baseball and softball. Cross Country was added in August 2011
We are also proud that in January 2011 we were awarded a contract by the Riverside Department of Social Services to provide Wraparound services (home based model) throughout Riverside County for families struggling to reunite with a child who has been removed from their care or is at risk of having a child removed.
Our first Autism Camp was held this summer when school was out of session and provided a needed service for the families who have these challenging children. The camp maintained the level of structure and consistency that these children require to succeed, and helped to prevent a deterioration of skills when school was not in session.
We maximize opportunities for students to mainstream, attend community college, and access numerous and varied community resources.
Our Workability staff coordinates with local businesses who provide job training for some of our youth and we have a successful track record of having these youth placed in community-based jobs independently following completion of the program.
Our staff are outstanding at developing therapeutic connections that not only provide healing, but foster confidence and increased self-esteem. Through a healing environment, our youth are able to make changes that are sustained after leaving treatment.
We have very strong outcomes. The multi-modal, strengths based, enriched program offering so much more than education and treatment alone is one of the primary characteristics that differentiates us from other organizations. Our motto is that "kids get better".
Mainly we are proud of our many graduates and changed lives.
↓ Managed Care
Managed Care
Oak Grove Center is committed to providing specialized and intensive treatment to all Managed Care clients, with the specific goal of stabilizing symptoms, transition to a lower level of care and preventing regressions and re-hospitalization. Oak Grove maintains contracts with most major Mental Health Managed Care Companies. A list of companies we have contracts with is included in the detailed section below.
We work collaboratively with all psychiatric acute care hospitals both in Southern and Northern California to provide step down placement designed to further stabilize symptoms at the least restrictive level of care.
Oak Grove has tailored our services to specifically meet the needs of Managed Care clients and includes the following components:
Intensive stabilization of targeted symptoms.
Medication management by Child-Adolescent Psychiatrists.
Nursing staff provides health and medication monitoring.
Residential, Partial Hospitalization (

PHP

), and Intensive Outpatient (

IOP

) levels of care allow for step-down as symptoms improve.
Transportation provided for 

PHP

 and 

IOP

 clients in local area.
Assessment and treatment of a wide range of psychiatric and substance abuse disorders, including Mood and Anxiety Disorders, Autism Spectrum Disorders, Attachment and Trauma Disorders, Disruptive Disorders Psychotic Disorders, Dual Diagnosis and Polysubstance Abuse and Dependence.
Therapeutic Milieu with strong focus on improving daily functioning, maintaining safety, building social skills and coping strategies.
Range of therapeutic safety precautions including one-to-one, ensuring safe management of high risk symptoms.
Client-centered weekly comprehensive, multidisciplinary, and individualized treatment planning.
Comprehensive aftercare and discharge planning by treating clinicians (rather than discharge planners) with specific recommendations for treatment designed to improve compliance, stabilize behaviors and symptoms and prevent re-hospitalization.
Mental health clinicians conduct individual, group, and family therapy sessions, at a more intensive frequency.
Intensive psychoeducation and skills training related to mental illness, mood management, emotional regulation, stress reduction, behavioral modification, coping strategies, both to clients and parents to improve successful transition and maintenance at a lower level of care.
Mental Health Clinicians who provide direct services also conduct Utilization Reviews with Insurance Care Managers.
Full range of Twelve-Step chemical dependency assessment, groups and workshops, including Alanon, AA, Alateen, NA, etc.
Training and utilization of Evidenced Based Practices and interventions such as 

CBT

, 

DBT

, targeted to specific problem areas such as attachment, trauma, attention, mood, disruptive behaviors, and self injury.
Assistance and education to parents regarding obtaining services through other community agencies, such as Individualized Educational Plans for more long term treatment.
IOP Mental Health Program Information
IOP Chemical Dependency Program Information
Contacts
Thad Snow, Intake Coordinator
951-677-5599 ext 2237
Billie Gengler, LCSW, Clinical Director
951-677-5599 ext 2260
Beverly Hooks, Director of Day Program and
Outpatient Services 951-677-5599 ext 2277
We prioritize managed care calls. If one of us is not immediately available, the receptionist will route your call to an alternate member of the Intake Team.
Oak Grove Center maintains contracts with the following mental health administrators:
Aetna Behavioral Health

APS

 Healthcare
Blue Cross
Blue Shield of CA (

MHSA

)

CCN

/First Health
Cigna Behavioral Health
Corphealth Inc.
The Holman Group
Magellan Behavioral Health

MHN

-Managed Health Network
Optum Health Behavioral Solutions
PacifiCare Behavioral Health
Sharp Health Plan

USBHPC

 – United Behavioral Health Plan of California
Value Options
To open a contract with Oak Grove please contact us at 951.677.5599 and ask for our business office.
Dr. Harinder Grewal, M.D. is a Diplomate with the American Board of Psychiatry and Neurology and is Board Eligible in Child and Adolescent Psychiatry. Dr. Grewal has extensive experience with child and adolescents since 1981 and has been with Oak Grove since 2007.
Dr. Vedhire Reddy, M.D. is Board Certified in Child & Adolescent Psychiatry, has specialized in the field for the last 24 years and has been with Oak Grove since 1996.
TESTIMONIALS
---
↓ PARENT TESTIMONIALS
"I wanted to take the time to write to you and express my very deepest gratitude to you and your staff. My daughter Jennifer came to you in November of last year a very troubled and deeply depressed child, the changes that I have seen in her since she has been at your school are beyond my expectations, we as a family were at our wits end and had been on a very traumatic roller coaster for about a year and a half before Jennifer was sent to your school. I had seen Jennifer at her very worst with 3 Suicide attempts, Rages that went on for hours at a time, not able to get out of bed for days on end and not being able to function at her school. The change in her since she has been at your school I can only describe as a miracle, I am so very grateful to Matt Anderson for all is time and patience with Jennifer he has truly made a huge difference in her life she was never able to connect to previous therapist or counselors that we has sent her to in the past and the connection she has made with Matt is amazing to say the least. So I guess what I am trying to say is thank you soooo very much to you and your staff for saving my daughter's life I truly believe that if she had not come to you when she did I would not have her with me today, so again thank you for being the light and the end of the tunnel."

My Deepest Gratitude,
(parent of 16 year old)
---
We would like to thank all of the staff at Oak Grove for all their care, devotion, attention and commitment. Due to their hard work and Tyler's, we have the son that we always wanted and hoped for. We have tried for years, and through many different avenues, to meet his needs and help him with his struggles and issues but realized that we needed expert help. The staff at Oak Grove provided just that. Tyler is just completing his first month at our local public high school as a sophomore and has risen to the challenge and is succeeding!! His grades have never been better, he is self motivated to complete not only his school work but his home work. We are building a trust with him and are watching him develop friendships with a great group of peers. Both sides realize that this is just the beginning and that Tyler and us have a lot of work to do to keep him going in the right direction but Oak Grove has given him the coping skills, the confidence and the drive to stay focused, make good choices and to be proud of what he has accomplished and overcome. We will continue to take it one day at a time but we are off to a great start. Ultimately the future is up to Tyler but the wonderful program and staff at Oak Grove has given Tyler a strong foundation to continue to grow into a responsible caring young man.

Thank you Oak Grove,
Ben & Julia
---
"I just want you to know that Oak Grove has done more from my son in 3 months than other placements have over the past three years…we are so grateful!!!!"

– (Parents of a 14 year old Dorm B resident)
---
"I just want you to know that I am so very grateful for Oak Grove Center and all the Staff that work there. My granddaughter Wendy has been attending Oak Grove now for two years. Two years ago when she was able to come and live with me she was a huge mess. Wendy had so many problems. She was a very angry young girl. She did not know how to deal with her anger, or how to even really cope in an educational environment with other kids. But I really need you, and the other Staff at Oak Grove Center to know that if it wasn't for all the loving and caring Staff and Teachers at Oak Grove I don't know how Wendy would learn to handle even being a teenager. Growing up is hard enough, but when you are a teenager with Special needs like Wendy is, growing up is even more difficult. Everyday that Wendy comes home from her School day I now can see that she loves her School. Oak Grove Center is really helping her learn the things that she needs to know for her future. But more important; Oak Grove Center is treating the whole problem, that kids like Wendy experience, not just putting a band-aid on the wounds of these kids but treating and caring for all the special needs, the emotional and physical needs too. Even though Wendy has special needs she is getting a great education in a wonderful school like Oak Grove Center that also is teaching her how to grow and obtain a good education. Yes, Wendy is learning so much more than how to read and write, math, or any of the other educational need. Wendy is learning how to be a beautiful girl, and that she is important, and that she can succeed in life. Oak Grove Center is teaching her that her life is important and she is important and giving her the direction she needs to become a woman of good character. I am so amazed at how much Wendy has changed since she has been attending Oak Grove Center. Though she still needs Oak Grove Center I know the day will come when she will Graduate, and with a good sense of accomplishment with what the Teachers and Staff have taught her. I just wanted to thank you and everyone who works there, Teachers and Staff… Thank You So Much!"

-Brenda W
---
"Even tho L.H. is a handful. Lauren has made so many positive changes here in her short time (4 months) than she made in years, anywhere else. She appears happy, goes to school does her school work, hygiene has improved. I very happy with Oak Grove."

– Father of L.H. (female 14 years old)
---
Last pass was the best time we had with A.S. in 5 years. Usually within 3 hours he argues, but not this time. It was a pleasure to have A.S. with us and we have noticed many positive changes in him in his almost 3 months here. I wished I knew about Oak Grove a year or more ago.

– Father A.S. (14 year old male)
---
↓ STUDENT TESTIMONIALS
 "My name is Sarah and I was a resident at Oak Grove between 2002-2004, ages 15 to 17. This was a very dark time of my life; I remember that my mental illnesses caused me to feel alone and confused most of the time. I often lashed out in anger at those close to me, further alienating myself. I am now 28, and I have turned my life around. I am getting my bachelors degree in a couple months, and I'm studying to be a special education teacher.

When I think about the support that children with special needs require, I think about some of the counselors at Oak Grove, and the way they never gave up on me. Billie Gengler was my therapist at the time, and I remember her patience and support during a time of my life when I felt worthless.

I hope to make a similar impact in my career as a special ed teacher in the lives of children who are struggling. I highly recommend Oak Grove to children and adolescents who are going through a turbulent time in their lives."

Sarah S
---
Growing up i was a pretty troubled kid due to tons of bullying. I was in and out of mental hospitals trying to
Get help. However i always came back to the same dark place where i would think and try to
Hurt and kill myself on a regular basis. One day a cousler i was seeing recommended i
Go to a rtc. My parents chose oakgrove we packed up my stuff and went.i can say with all my heart that oakgrove has saved my life and has taught me coping skills i still use today 14 years later. The staff is very caring and understanding to
Help you get through your personal hurdle. Thank you oakgrove from saving me from myself and guiding me in a positive direction

– love kimberly wayne
---
"I came to Oak Grove very hard and closed minded about my views. The reason I was so callused was from the out of state placement. Oak Grove helped soften me up and helped me get my normal life back on track".

– Student J.S (16 years old)
---
 "Before I came to Oak Grove, I didn't care about my education, and I caused a lot of problems. I used to walk off the campus, and I didn't care about the consequences. hen I first came to Oak Grove, I was an angry person, but when I talked with the counselors and teachers, they showed me how important my education is. I realized that I needed to change my attitude. The teachers took the time to teach me coping skills, and they told me that these skills will help me later on in life. The teachers prepared me for the CAHSEE exam, because before, I just bubbled in whatever, since I didn't care about the results…I passed the English part with a high score. Now I am getting a lot of help with my math, and I am getting better at it. I am also the Secretary in our Student Government. In my Individualized Education Plan meeting, they told me that if I continue to do well, I'll go back to my regular high school, and this time I will make the most of it. When I succeed, I will become a counselor and help kids with issues like mine… Oak Grove has helped me change my ways, and I am very thankful."

– Student J.R (17 years old)
---
 "YOU WERE WITH ME THROUGH THE BAD TIMES YOU WERE WITH ME THORUGH THEGOOD TIMES THANK YOU FOR HELPING ME YOU'RE THE BEST"

– Student (14 years old, dorm B)
---