The Holidays are a time for family and friends, a time when many people think of Joy and Hope.  Yet, for a child living in foster care, the Holidays can be heartbreaking with constant reminders of broken homes and families lost.  Oak Grove Center is asking for your consideration to help provide gifts for the 76 Residential Youth.  Your support can help bring the youth joy and hope, and reminds them that they are valued.
There are 3 ways you can help:
Adopt A Wish – you can adopt a single wish or a child's entire wish list, or adopt the Dorm's Wish List for items to share benefitting all the youth;

Hold a Gift Drive collecting items needed at your place of business or with friends and family (see list below);

Hold a Gift Card Drive collecting gift cards to be used as gifts and/or help purchase any gifts still needed.
To confirm your support or if you have questions, contact Kristi Piatkowski, Development Director, at KristiP@oakgrovecenter.org or call (951) 677-5599 x2238.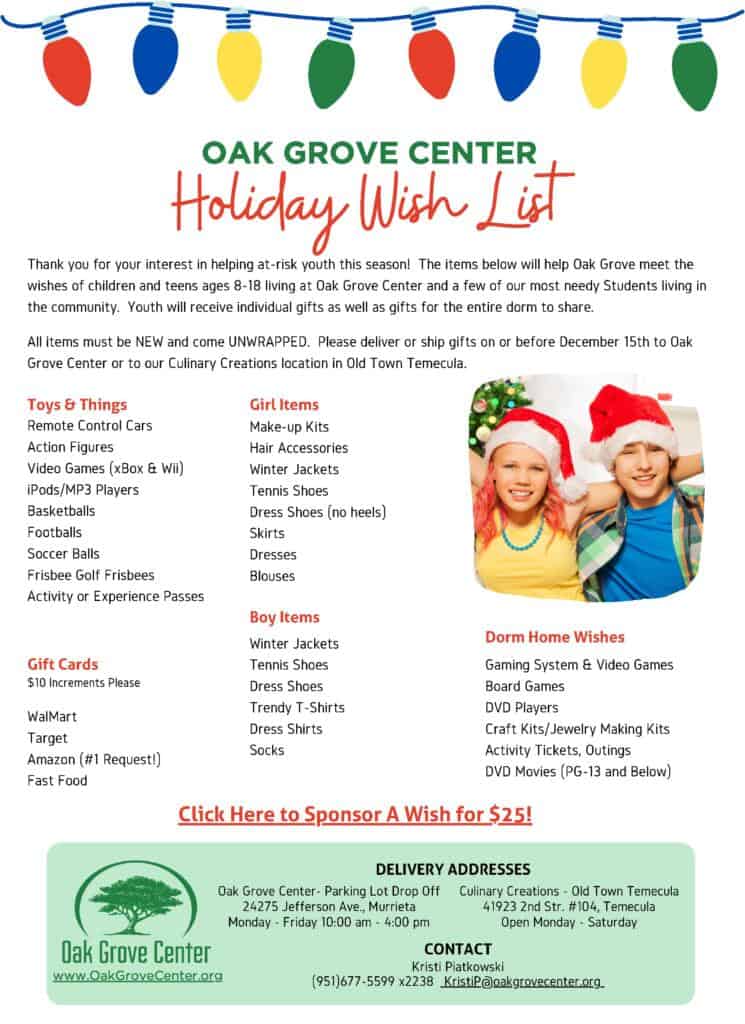 Please follow and like us: