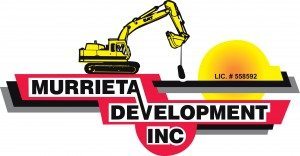 Murrieta Development Company has been a prominent construction company serving our community and the surrounding communities for the past 38 years. The Company's name and logo can be regularly spotted around town supporting and sponsoring local charities. What people may not be aware of is the President and driving force behind this company, Christene Close, and her constant genorosity to help others in need.
Chris leads a busy life directing Murrieta Development with her husband, Todd, designing on going projects and being a devoted mother to her three children, Ashley, Cody, and Caley. Although her daily life is often full from sun up to sun down, she always makes time for her passion to give back to others. Family is and always has been the core of Chris's world which is why Oak Grove Center captured Chris's attention and quickly her heart. The ability to make a difference in the lives of children and their families was an opportunity Chris could not pass up. She jumped in with both feet and quickly made an impression with her monetary contributions as well as her time.
Over the years Todd and Chris have assisted in the building and funding of numerous projects throughout Oak Grove Center, including: Oak Grove at the Ranch, 4 Autism classrooms, 4 therapy offices, and a parking lot expansion. Chris's continued presence and devotion to the charitable community has awarded her the Visionary Award from Rancho Damacitas in 2018 and Murrieta Development was awarded Company of the Year from Oak Grove in 2010.
Chris continues to make Oak Grove Center a focal point in her life and uses her influential power within our community to get others involved. She has left an everlasting impact and imprint on the lives of the children at Oak Grove.
Please follow and like us: